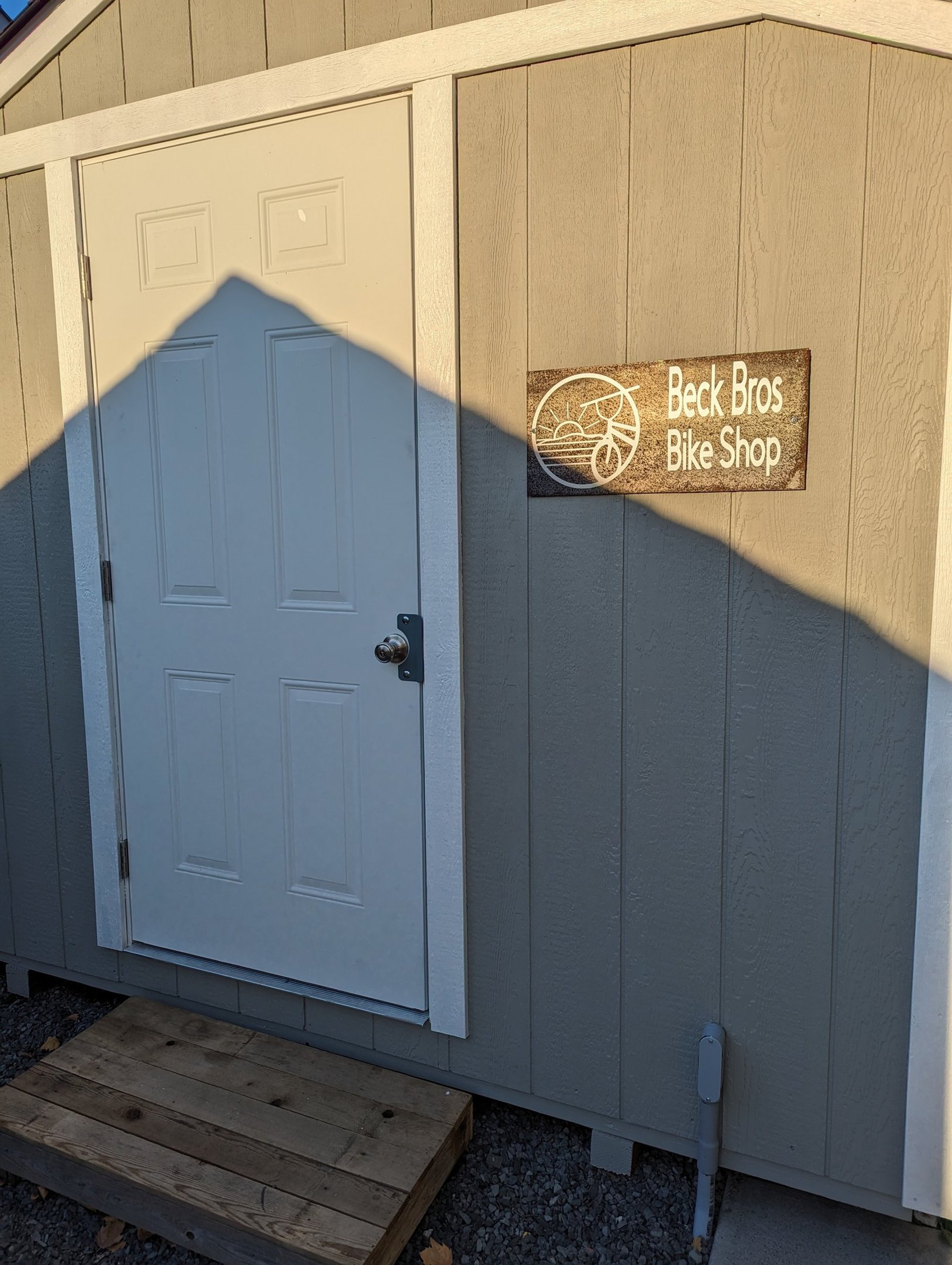 Beck Bros was more of an idea for the first year. After getting involved in cycling again people would ask where to find bikes and where to go to fix them. We can fix bikes and source parts so Beck Bros BMX moved forward from concept to reality. From our garage to carting parts around in a truck bed we made it to a small shop. We're still Beck Bros BMX, but we are also Beck Bros Bike Shop, Beck Bros BMX Bike Shop, and maybe we'll even add Beck Bros MTB one day.
Beck Bros is two brothers; one runs the business, and the other one suggests ideas but really prefers to go surfing in the ice-cold freezing dangerous shark infested waters of the Pacific. In the 1980's we rode fast and did tricks. We probably weren't the best at either, but bikes were and are one of the best friends of kids; and like most kids our interests changed as we got older. In the 1990's mountain bikes took over and we switched from Roland and GT to Trek and Marin. And then driving and working came into the picture. BMX was still there, but it was changing just as much as we were changing.
After a long hiatus BMX racing was mentioned which led to the world of cycling opening back up to us. Things have changed, but people still need bikes and repairs.
Do we carry every brand and have a huge pile of inventory?
We are always working on adding brands to our offerings. Some distributors prefer bigger shops with bigger orders. Also, we don't want to have to build a warehouse in our backyard to stockpile inventory. We try to keep a lot of things in stock, but sometimes it doesn't make sense to stock 10 Shimano XTR groupsets or 50 Fly Racing helmets.
When will the online store be fully operational?
We're working on it. Soon though.
What forms of payment do we take?
Cash, PayPal, Venmo, Visa, MC, Amex, Discover
Do we take trade-ins if buying a new bike?
Yes, but it really depends on what are you trading and what are you buying.
Do we take payments?
How well do we know you? But yes, we are setting up a 3rd party to take payments
Will you figure out the kind of bike I want and buy it or build it for me?
Yes.
Can you fix gear shifters and the gear changer thingy?
Yes.
Why does your website look like it's 20 years old?
We don't want to spend all day on the interwebs.